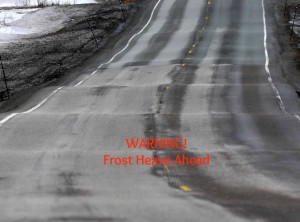 My first thought yesterday was that I was almost to the finish line. The tree is trimmed, shopping complete, presents nearly wrapped, food menus written, Christmas cards mailed, baking in progress. Phew, that's quite the list to plow through. I bet you are plowing through yours each day as well. We are all working those lists to get one step closer to the big day next week.  A sprint to the finish line, if you will.
We will celebrate with family and enjoy the fruits of our labor and it will be exquisite. I can't wait for the parties, goodies, present exchanges, and mostly the beautiful Christmas Eve church service. I'm excited to hear the music and hold a burning candle as Silent Night is sung across the church pews. My heart will soar as I think about how brave Mary was to give birth in a stable not knowing what the outcome would be. I'll delight in thinking about how the Magi bowed down to worship the tiny baby, Jesus. I will be filled to max capacity with the spirit of Christmas.
Then December 26th will come along quickly and shortly after that, we'll ring in 2016! But where will my Christmas spirit be on those days following December 24th and 25th? I'll be looking to take those decorations down and haul the tree out of the living room so the house can be tidy again. Leftovers will be tossed and goodies frozen. And I'm afraid my heart won't be quite so full.
Have you ever seen a frost heave? Frost heaves are ripples or swells across the road. They are the result of water seeping into soil under cement and then freezing. The ice causes the cement to swell and then as time progresses and the ice thaws, the heaves diminish, and the ripples in the road disappear.
This is how the Christmas spirit seems to work within me. Leading up to Christmas, I am filled through and through with the spirit, majesty, and wonder of the story of Christmas. The pageantry, traditions, holiday lights, and time with my family nearly bring me to tears each day. I make it a point to be grateful for these things every, single day. Then just as the ice melts under a frost heave, the spirit escapes me and I'm on to a new year. A new year in which I'm trying to cleanse and reinvent myself as resolutions are conjured up in my brain. But what about our hearts, dear friends? How do we hold on to the spirit of Christmas after the 25th? How can we avoid the frost heave?
Before we pack away the ornaments and nativities, let's choose one item, to be left on our desk or dresser year-round, that will remind us of the wonder of Jesus' birth story. Maybe it's a piece of the nativity that sits on the mantle or perhaps a special ornament or Christmas card depicting the holy family. Place it somewhere you will see it every day. Let your heart be full when you see it and remember how good it feels when the Christmas spirit is flowing through and not away from you.
Have yourself a merry little Christmas, every day.
Sandi
When they saw the star, they rejoiced with exceeding great joy. (Matthew 2:10)