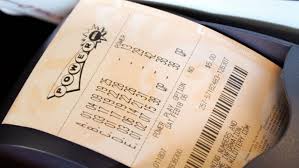 If you played Powerball last night and weren't one of the big winners, you may be suffering from PPL (Post Powerball Let-Down).
You're not alone.
There is help.
This morning I woke up to the news that not only was I not one of the three big winners, but I was also not the winner from East Bridgewater who won a million dollars by having 5 of the 6 winning numbers. My phone was abuzz with messages from friends and family asking if I had won. No, it wasn't me. Visions of a pair of new cars, a long arm quilting machine, college tuitions paid, dental bills paid (a very big deal in our house), and an extended trip to Europe all vanished. Quickly.
As I drove the kids to school this morning, I found myself smiling as I passed each house along the way. I kept wondering, was it that family who won or maybe this family? I started to imagine the excitement the winning family must be experiencing this morning – that is, if they were even awake yet!
I thought about several families in town who could really use that money. I felt pure joy in my heart. The earlier feelings of let-down began to wane a bit.
This verse came up on my phone and got me thinking about how to overcome PPL:
'Though the mountains be shaken
and the hills be removed,
yet my unfailing love for you will not be shaken
nor my covenant of peace be removed,"
says the Lord, who has compassion on you.
Isaiah 54:10 NIV
So even though the mountains may be shaken and the hills removed and I didn't win Powerball, God's unfailing love for you and me will never be shaken. Ever. I'd say we're winners.
Here's a few more ways to beat PPL…
Start a gratitude journal of all the blessing you have in your life right now.
Stop yard-sticking. This means stop comparing yourself to others. There's no one else like you in the world and the world needs all the very things that you alone can offer.
Push away the lie of scarcity. Most of buy things that we believe we need or want only to find that we forget about them soon after. I'm totally guilty of this. If there was a show called Craft Hoarders, I would probably have a starring role.
Take heart my friends and give one of these remedies a try. Side effects include happiness and a state of well being.